My Cats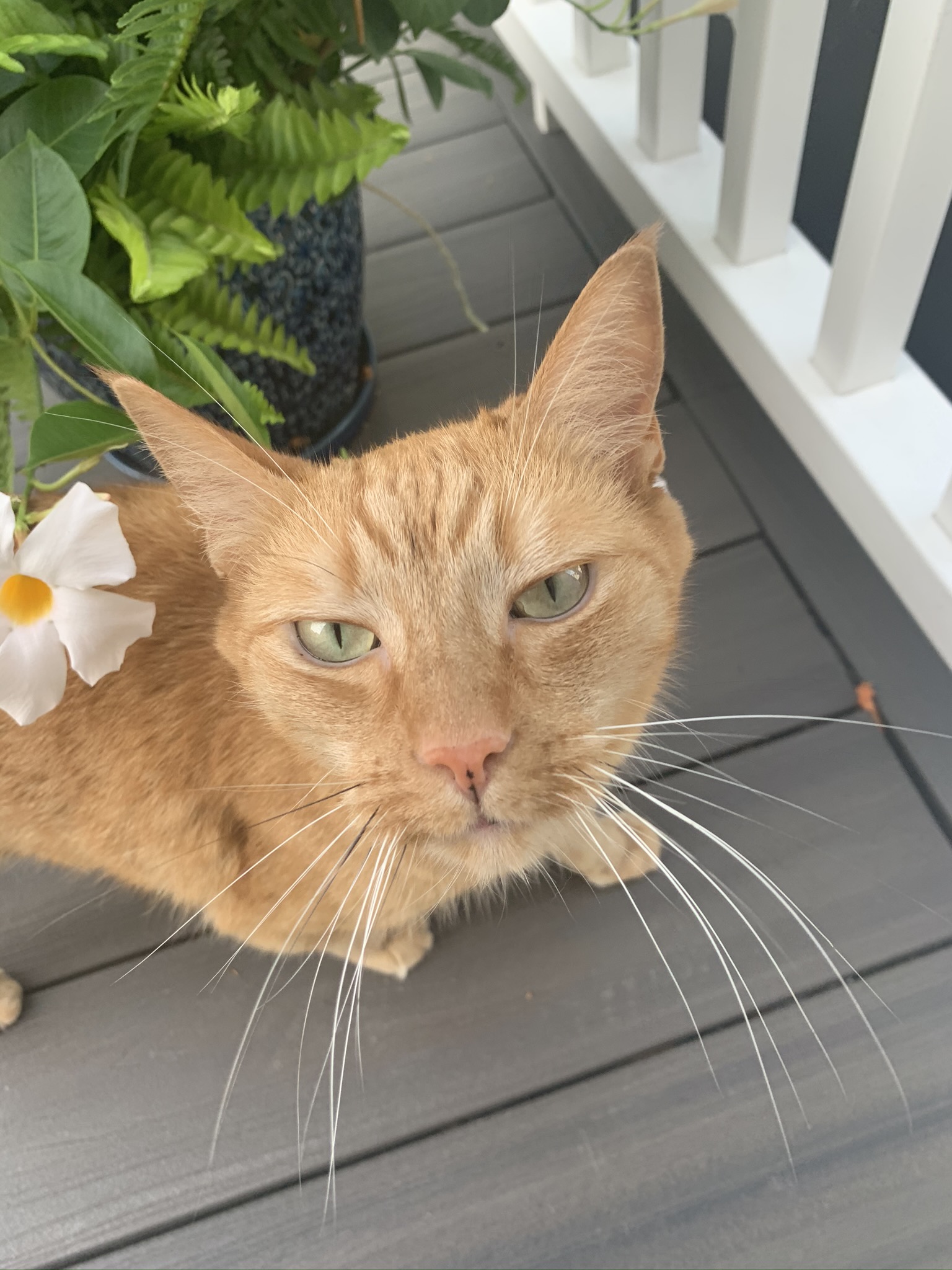 This is Tyler
he's 10yrs old
he is orange and I love him very much. He follows me everywhere, he'll be asleep and I'll walk away and then he'll immediately wake up and follow me its both cute and annoying.
He's also a big chatterbox, he loves to talk and likes it when you talk back at him. He loves treats and loves to play fetch with a crinkle ball or the a plastic toy with the ball inside and also likes to scare people because he's a little shit. Since he follows my schedule he doesn't sleep till I'm lying down somewhere, he loves to lie anywhere on me that he finds comfortable and will stay there for hours if you don't move too much. He is my baby and always will be :3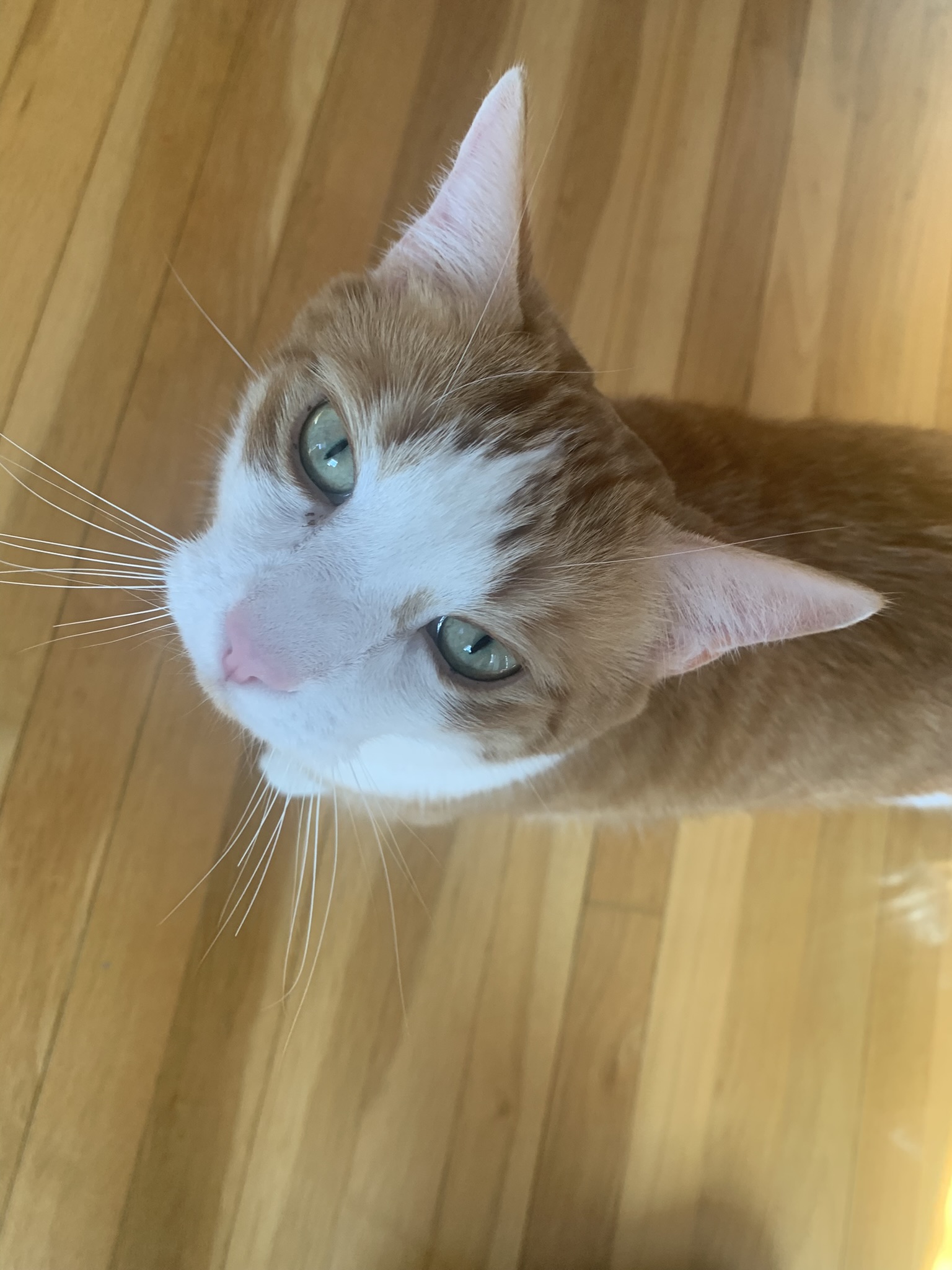 This is Carl
he's 10yrs old
he is orange and white and I love him very much
He has been missing for eight months now since August 29th. :(
He would sleep all day and patrol the house at night looking out for the rabbits and stray cats. He was very strong and loved to horse around with Tyler often dominating him when wrestling. His absolute favourite toy was a crinkle ball with a feather that was attached to a wand, he would go crazy and jumped super high! I miss him everyday.